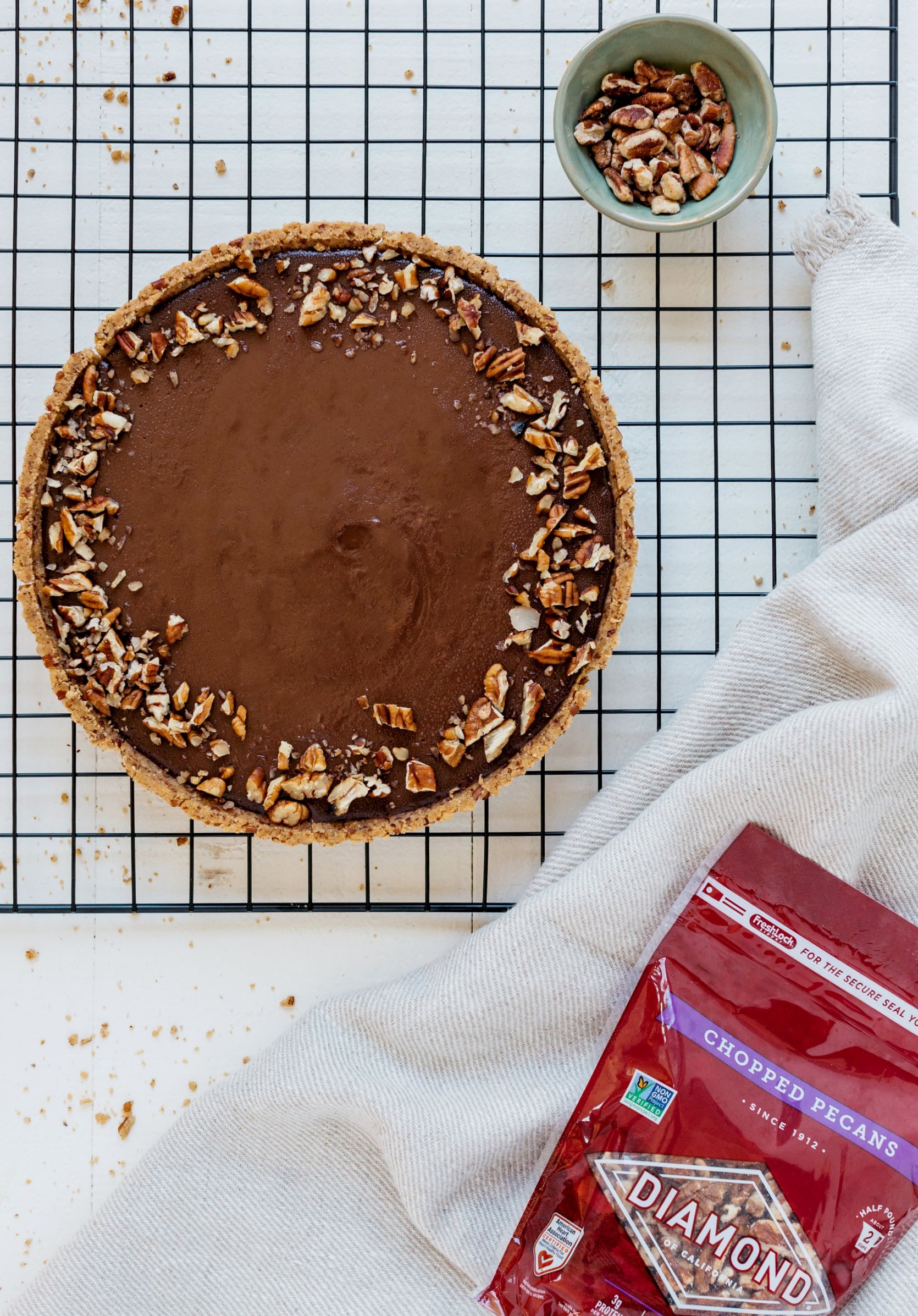 Share on Pinterest
Chocolate Hazelnut Tart with Toasted Pecans ft. Pecan Nut Pie Crust
15 minutes + 3 hours to set
7 ingredients
Pecans
Easy
Ingredients
1

Diamond of California® Ready to Use Pecan Pie Crust

1

cup

Diamond of California® Pecan Halves, chopped

2

tbsp

cornstarch

2

cups

heavy cream

3/4

cup

chocolate hazelnut spread

1/8

tsp

salt

1

tsp

pure vanilla extract
The Steps
Preheat the oven to 300°F. Spread chopped pecans out onto parchment paper on a baking sheet. Toast until slightly darkened, about 5 minutes. Allow to cool down for 5 minutes and then turn the oven up to 350°F.

Whisk the cornstarch and 1/2 cup of heavy cream together in a medium saucepan. 

Add the rest of the heavy cream, chocolate hazelnut spread, and salt into the saucepan over medium heat. Whisk to combine all of the ingredients and bring to a boil. While constantly whisking, allow to boil for 3 minutes as it thickens. 

Remove from heat, whisk in the vanilla, then pour into the crust.

Chill in the refrigerator for 3-4 hours or until set. 

Garnish with toasted pecans.
Other Recipes You Might Like